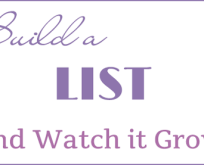 Email Marketing 101 Begins with Planning...
This PLR 10 Article Pack and Free 10 Bonus Tweets are designed to give you all the email marketing 101 basics you need for this essential business or blogging online success tactic.
Your best chance of success with email marketing is to create a plan based on the products that you want to promote. It all starts with your product funnel, which leads to your content marketing plan, which leads to your email marketing calendar. All email marketing 101 should be focused toward promoting your products and/or services and that requires planning. The steps in your pack will help you increase the results of your email marketing.
Here is your PLR Sample Content Snippet to check the quality production of our writers here at Mom Blogger PLR:
Start Appropriate Email Lists for Each Product– Using your autoresponder, create the lists for each product or service that you will promote. At the minimum you will want a general email list for people who visit the front page of your blog and then two lists for each product you sell. Create one list for people who purchased the product and one list for people who just want more info about the particular product. Name them appropriately so that you know where to put the messages based from where the audience joins your list.

Develop a New Product Launch Calendar – Knowing when each product is being launched for new upcoming products and or services will help you identify which lists you can include the announcements and information on. Plus, it will remind you to create new sales pages, lists, blog posts and email marketing messages for each new product.
Email Marketing 101 PLR Article Topics have you covered...
-Nine Creative Ways to Personalize Emails
-Getting More Information from Your Subscribers AFTER They Opt In
-How to Optimize a Squeeze Page for Search Engine Traffic
-How to Turn an Unsubscribe Back into a Subscribe
-Increase Conversion by Keeping Emails Simple
-Making the Most of Your ECourse
-Planning Your Email Marketing
-Subject Lines That Encourage Opening of Emails
-What to Include in Your Email Newsletter?

Email Marketing 101 PLR 10 Article Pack with 10 Free Bonus Tweets Only $9...
People who bought this item also bought