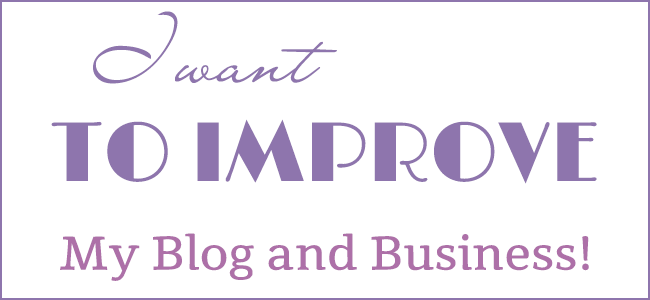 Google Keyword Consultation for Entrepreneurs
Keywords are just that… "key" "words".  As an entrepreneur or business owner, you need to know which words or group of words, or combination of words are used commonly in searches online to find you.
Those words are used in a Google search for example by the public, and if you are using them in your edit posts and pages, and have established enough status to be placed at the top of the search results for that particular word or phrase, more people will find you.
Using a keyword in your writing is just part of the equation to growing your entrepreneur audience.  You must be a real person in business, building a community and network and list, with a hands on-in person approach, but the keywords help entrepreneurs target and reach people outside of your immediate network, and can work for you more passively, while you are doing everything else you need to do throughout your day.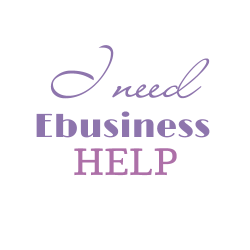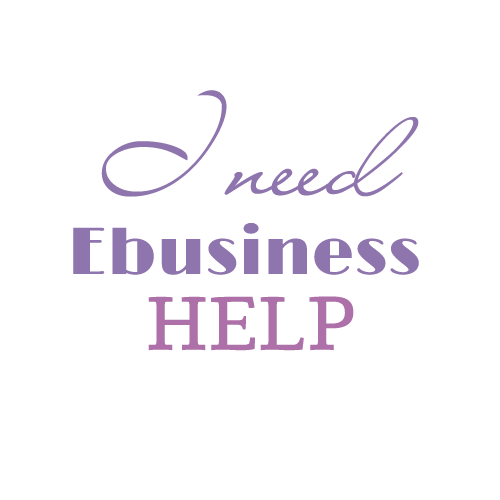 The bigger part of the equation is what happens when that searcher arrives on your entrepreneur business site, which is called the user's end.  That's the part we want you to get right.
Sure, you can be on the first page of a search, and even number one on a search, but if the people who come to your entrepreneur business site don't stay, and don't like what they find, you're going nowhere!
We say here for our Entrepreneur Services, that…
Google robots crawling a keyword are part of opening a door, but the people coming through that door to your home or site count the most!

A Keyword helps to create that opened door, but you must be ready in all aspects of your business for all your new guests arriving to stay and enjoy.
Researching and creating your keyword edit template and edit strategy can be time consuming, and requires some connecting of the dots so-to-speak with your writing material.  Your business niche, topics and content need to connect and layer with the appropriate keywords, as well as other significant words, and it is a bit like building a puzzle. Plus, you must build this slowly and authentically, like a real entrepreneur growing a business.
Certain types of writing designed with a specific structure and schedule will edit, connect and layer like puzzle pieces fitting together that can eventually make up the whole picture, and if they are not connecting so well, the words and writing can be changed to make everything fit better, and be liked by Google.
It's like, one puzzle piece needs an extra little arm to fit to the other puzzle piece, and that certain piece needs to be found and identified among all of the other pieces, and you need to find a few of these pieces identified and manipulated for edit.
Google Keyword for Entrepreneurs: It's kind of like a Rubik's Cube…This kid is pretty amazing…
Plus, for your entrepreneur business SEO you need to know how to keep using keywords in your future material, as well as edit, organize and present your writing in an appealing way. Let's not forget about the readers, whom you want to read all this content.  And, you need to accomplish all  this with an effective blogging for business schedule, designed to help you with your busy days as entrepreneurs.
Entrepreneur Google Keyword Consultation
Our goal here with our Google Keyword Consultation Services for Entrepreneurs, is to either go into your site to edit, fix your keyword use for Google rankings, prepare custom reports from your consultation, giving you content type and structure with better keyword use to implement throughout your website yourself, or prepare custom keyword content packages ready to go for your implementation.
We can help you just starting from scratch with your entrepreneur website design and content consultation, or go into an existing site to edit and analyze your structure, writing and word significance, and give you a guide and road map for maintaining your writing and presentation effectively, as well as understanding how to edit and create writing that performs not only for search engines, but for readers.
We offer a la carte SEO Business Entrepreneur Package Services including:
Initial Keyword Research for entrepreneurs to edit, and set up your Website and Blog Structure, based on a custom "About Your Business" Entrepreneur Questionnaire to target your niche, and create your appropriate keyword layered system to be implemented throughout your site and in your blog content.
Researching keywords and implementing them for your entrepreneur blog pages, by finding words or phrase changes, or manipulating your blog topics to edit and present a better keyword or keywords.
Researching better keywords and implementing them for your existing posts, by finding words or phrases throughout your posts that could be changed to more significant words for Google SEO, and that make sense for your readers.
Creating a content type and blogging schedule from keyword research to help you post consistently, and with a specific purpose to help with time management.
Creating your entrepreneur blog theme and topic ideas that set you up for keyword implementation, and for organizing and presenting your website and writing to readers.
Content Overhaul for Entrepreneurs–Going in to your website to delete and re-purpose content, to define your niche for your business, and have your content support it.
All of these services above can be packaged together as our recommendation to starting your new optimized  plan for your entrepreneur website and active business blog, that will help you get indexed, increase your traffic, plus engage your customers and clients for more conversions.
Consultation Ideas for Entrepreneurs
The consultation services are listed out to give you ideas of how to let us help you improve your business. You can request an initial consult, if you're not sure about the best way to improve, and purchase services.
Benefits & Packages for Entrepreneurs
You can also get more a la carte SEO Entrepreneur Business Research Content Implementation & Services…
Entrepreneur On Page Search Engine Optimizing pages and posts on a page by page a la carte basis. See more on being Google Friendly below.
Entrepreneur On Page SEO Custom Google Friendly Blog Content Package–Writing custom created for your niche, designed to improve rankings, call to action, and engage and entertain readers and potential customers.
Entrepreneur Off Page SEO Services for your genuine and authentic social backlinking and social signals all respecting Google's standards.
To get the greatest benefit from your On Page & Off Page SEO Packages, the initial analysis of your business, website, existing content and keyword research must be done first for your best results.
Contact us

 to set up your entrepreneur customized service, Google Friendly business package.
Entrepreneur Consultation Special Offers
We have an extensive resource of business information, blogging, blog tips traffic strategies, social media, email and content marketing just waiting for you here and at Courtney's Business Etsy Shop called, BLOGmoda My Blog.
Enlisting our business services for entrepreneurs and joining as a member (New Membership Coming Soon!) give you a substantial discount in a yearly package membership rate, and we discount our SEO services as well for you. All of this SEO and content implementation done slowly and over time will ensure that you are a real person and entrepreneur in the eyes of Google. *Very Important!
What's nice about enlisting our services for your business is that you can really dig in, and learn over time that you can't get from a one time consult, and you are able to consult with us freely through the member's Private Facebook Group or private email.
There are so many built in benefits that will help your entrepreneur business, and you owe it to yourself to take a look at a special opportunity, and then get in touch with us if you're interested. Other entrepreneur clients have chosen this option, but our spaces are limited.  Because we like to give all of our members our personal attention, we keep membership small.  Just another reason to take a look!
Research & Implementation Services for Entrepreneurs 
We can create a Custom Entrepreneur Business Package or Individual Service for you based on your custom needs for your business.
Contact us

to set up your customized service.
Etsy Shop Services for Entrepreneurs
We are Etsy Seller Veterans with a Best Selling How to Etsy Book Series you can purchase individually or packaged together with How to Keyword Your Etsy Shop, Facebook and Pinterest for Business Guides as well as a Blogging Tutorials Book included for a complete Entrepreneur Etsy Business Start Up Package.
Your Etsy Business Start Up Package includes a coupon for any content purchases here at Mom Blogger PLR to keep your Etsy Business Blog active, as well as a coupon for any of our Etsy Shop Consultation, Keyword, SEO or Business Services.
We can personally guide entrepreneurs through setting up your Etsy Shop, go into your shop to edit, and create custom reports for improvement, and even provide example templates and outlines of your product descriptions and keyword placement.
Just

contact us

for any custom Etsy Entrepreneurs Business Service.
DIY SEO for Entrepreneurs
We know that custom SEO doesn't always match the business budget, so a Brand Magic SEO DIY Package for Entrepreneurs will be your DIY affordable SEO to implement effective and niche specific optimized content on your site today. Here's what you can get:
*Entrepreneur Business Consult

-A comprehensive exercise and one-on-one consult designed to focus your business plan as entrepreneurs, fine tune your business goals, uncover strengths and weaknesses, and address implementation of your best business presentation for your new website combined with SEO.
*Keyword Research for Entrepreneurs

-Complete, niche specific keyword research to determine your On-Page SEO website set-up, and to ensure your proper keyword structure to implement your Google Friendly content optimization plan.
*Entrepreneur On-Page SEO Content Action Plan Outline

-Defining your website content structure for 3 key pages and publishing action plan for 9 blog posts based on your business niche specific keyword research and proper On-Page SEO set-up.
*Includes a Complete Step By Step On-Page SEO Content Outline for Entrepreneurs– Your 3 Pages and 9 Blog Posts are spelled out for you to publish as a DIY Guide to setting up your basic On-Page SEO properly at an affordable price. You'll follow the steps, and know that your Entrepreneur On-Page SEO is in place.
Here's a video to explain Google Friendly SEO Brand Magic better for entrepreneurs…
SEO for Entrepreneurs
If you're on a budget, we also have a DIY Keyword Google Research Special Report for Business & Business Bloggers!
Don't forget that we have everything packaged for you at a low yearly price when you join as a

Member

. Your entrepreneur membership gives you the most for your money.
Courtney & Betina
Google Keyword Consultation & Analysis for Entrepreneurs