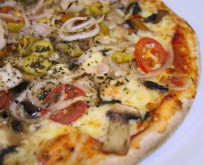 Grab Your 25 Top Pizza Recipes PLR!
Yummy pizza...you can never go wrong with it.  If you love to eat pizza, and want to try some recipes at home, these are some of the top classic and delicious pizza dishes you can make and eat.
There are some great traditional classics here, plus fun ones like Thai, Tex-Mex and Peanut Butter.  You also get some good dough and sauces recipes too.
You could also use these PLR recipes pack as a gift for your subscribers or blog readers, or add it as a pizza chapter to your recipe book.
There are so many food combinations you can do with pizza, and the ingredients can all be fresh and natural.  Then, you can turn your pizza making into a party or a great family event, where your kids learn to measure and cook, and participate in the kitchen.
Here are your 25 Top Pizza Recipes listed below...
-Thin Crust Dough
-NY Style Dough
-Sicilian Thick Crust
-Whole Wheat Dough
-Zucchini Dough
-Focaccia
-Garlic Rolls and Knots
-Cooked Pizza Sauce
-Uncooked Pizza Sauce
-Oil Sauces
-Sunny Side Up Pizza
-Cheese Calzone
-Chicago Style Pizza
-BBQ Chicken Pizza
-Thai Pizza
-Philly Cheesesteak Pizza
-Margherita Pizza
-Roasted Garlic and Peppers Pizza
-Tex−Mex Pizza
-Muffuletta Pizza
-Grilled Pizza
-Seafood Pizza
-Pesto Pizza
-Pizza "Pie"
-Frozen Peanut Butter Pizza Pie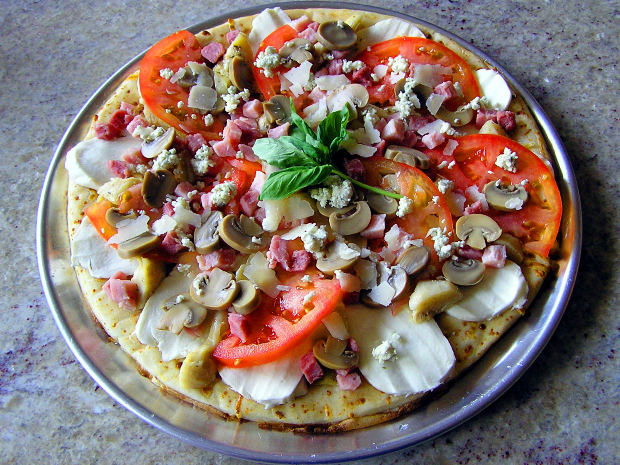 25 Top Pizza Recipes PLR...
People who bought this item also bought