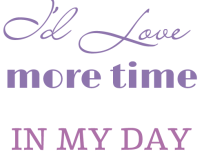 Are you a parent with a grown adult, heading off to college for the ultimate College Life experience?
Preparing yourself as parents and as a new College entrant can be daunting and stressful, plus it is such a huge change for everyone in the family.  Everyone needs guidance through this process from the dorm room to the off-campus apartment, to working as an RA, to move-in tips, to dropping and adding classes, to sorority rush.
Let this PLR article pack guide you and your family for the best College Life experiences, so that you know ahead of time what to expect, and how to manage this very important time in your lives.
Your College Life PLR 10 Article Pack Covers...
-Comparing On-Campus Housing to Off-Campus Housing
-Choosing Carpet for Your Dorm Room
-Evacuating Your College Housing Due to Hurricanes or Other Natural Disasters
-Graduation Gifts That Will Actually Be Used at College
-Is It Worth It to Take a Job as an RA?
-Move-In Day Tips to Save Time and Sanity
-Off-Campus Jobs versus On-Campus Jobs
-Q & A on the Drop/Add Period and Withdrawing from Classes
-Sorority Rush: First Impressions Count
-Unexpected Opportunities to Spend Money at College

College Life PLR 10 Article Pack...