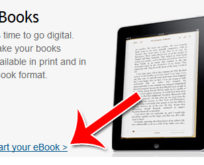 Digital Publishing How To for Kindle, Lulu & Nook...
You can do it yourself, and have your own book published!
Are you still sitting on your book idea, because you don't want to go through the long process of getting a publisher to accept it?  Those days are numbered, because thanks to so many new options, your book dreams can come true.
Includes The Top 10 Tips & Power Point Slide Show-Mom Blogger Private Label Rights-PLR Package...
You Get Step By Step Guides on How To Digitally Publish on Kindle, Lulu & Nook!
Turn Your Idea for a Book into a Successful Publication!
You Also Get The Top 10 Digital Publishing Tips to Make Sure Your Book Succeeds. Includes a Power Point Slide Show of The Publishing Tips for Your Own Learning, or to Use to Teach Others as well as Instructional Photos.
Take care of your own book, and then help others do the same.  You can create an ecourse, or offer these guides to clients.  Take your PLR, and make it grow.
PLR Package with Photos Includes:
*Step By Step Guide on " Kindle"
*Step By Step Guide on " Lulu"
*Step By Step Guide on "Nook"
*Top 10 Digital Publishing Tips
*Bonus Brandable Power Point Slide Show

Learn Kindle, Nook, Lulu with Bonus Power Point Presentation today!