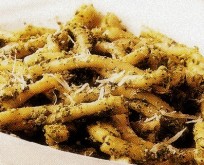 It's time to get cooking on a budget...
Cooking on a budget doesn't mean you have to say so long to your favorite dishes. You can still eat your favorite foods with just a little modification to make them less expensive.
Check Out Your Content Sample Snippet for your Cooking on a Budget PLR 10 Pack:
Inexpensive Alternatives to Stretching Your Food Budget

Here is a list of great substitutes to help stretch your food budget.

1. Eggplant - Come on; you know you love eggplant Parmesan. This meaty vegetable lends itself well to pasta dishes and stir fries.

2. Mushrooms - These are a very versatile meat substitute in recipes you're trying to make cheaper. As a base for a veggie burger or just a portobello burger, they taste divine. Use them in enchiladas or casseroles and many stews too. They take on the flavor of other things which is what make them a great and cheap substitute.

3. Beans - Beans, beans the magical fruit, the more you eat the more you...save. Stews, soups, chili, and salads, beans are a perfect protein substitute in many dishes. They are healthy and very cost effective.

4. Imitation vanilla - Do you bake? Here's a little-known secret: you don't need to get real vanilla which can be a rather costly ingredient in baking. Imitation vanilla does not alter the taste of recipes and you can get it at a fraction of the cost.
Get All of These Cooking on a Budget PLR Articles Packaged Together...
-Baking on a Budget
-Batch Cooking to Save Money
-Breakfast on a Budget
-Cook a Whole Meal for Less Than $10
-Budget Recipes for a Family of Four 
-Fun Recipes to Cook with the Kids to Save Time and Money
-How Bulk Buying Saves You Money
-Inexpensive Alternatives to Stretching Your Food Budget
-5 Apps to Help You Save On Your Grocery Bill
-How To Save Money with Online Grocery Shopping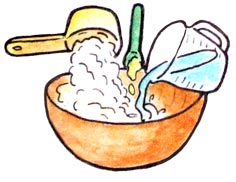 Cooking on a Budget PLR 10 Article Pack...