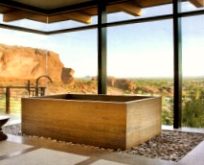 If you are thinking about one remodeling project for your home, your bathroom remodel is probably the best choice you can make.
If you are considering remodeling your bathroom, it is important to have a list of questions ready and available before you hire a contractor.
While shopping around for the items you wish to place in your new bathroom is important, shopping around for the right fit between contractor and customer is equally important.
Whether you are planning on selling your home or just fixing it up for your own pleasure, a bathroom remodel is a win/win situation.
When a bathroom is updated, the home value goes up. This works if you are planning on staying in your home and enjoying your new remodel or if you plan to put it up on the market any time soon.
Your Bathroom Remodel PLR 10 Article Pack gives you all of these tips and information...
-Bathroom Remodeling: His, Hers, or Both?
-Different Ways to Go Eco-Friendly in Your New Bathroom Remodel
-Different Ways to Remodel Your Bathroom without Spending a Lot
-Feng Shui for Bathroom Remodeling Projects
-Questions to Ask before Remodeling Your Bathroom
-Remodel Your Bathroom to Look Bigger
-Remodeling Thoughts for Accommodating the Elderly
-Shabby Chic for Your New Bathroom Remodel
-Thinking about Bathroom Remodeling? A Few Things You Should Consider
-Three Reasons to Remodel Your Bathroom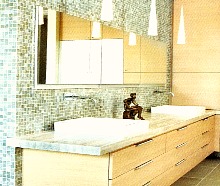 Bathroom Remodel PLR 10 Article Pack...