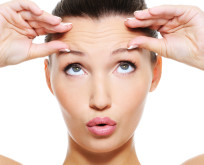 Online Dating: Is It Worth It?...
Today people do everything online. They bank online, they watch TV online, they view their news online, socialize online, talk to their kids and grandkids online, and yes, they date online. The internet has opened so many social opportunities for those who before might not have been able to meet the right person through traditional means like church, work, and friends.
Keep Reading from Your PLR Sample...
Why Is It So Popular?

Even though it has often had a bad reputation and something many people laugh at, the popularity of it continues to surge. And as it grows, the stigma associated with it is vanishing. Most young people see it as better than meeting people at bars, and now the older generation is taking notice and signing up. There are many reasons for this increase.

It's Big Business

In the U.S., according to Kapitall Wire (http://wire.kapitall.com/), online dating is a two-billion-dollar industry and growing. Today, 15 percent of adults use dating sites, and it's growing as the stigma fades and they see their friends getting results. Due to the amount of money involved, there is a huge amount of marketing happening, which accounts for most of the surge in popularity.

It's Fun

The fact is, for a lot of busy social people, online dating is fun. Using apps to find potential dates is easier than going out to bars and hoping for luck to strike. For some, using dating apps means the potential for meeting compatible dates goes up and they no longer have to go out alone to find dates and meet people.
8 Article PLR Report: 
Why Is It So Popular?

Is It Worth It?

Who Is It For?

How Does It Work?

Etiquette

Risks and How to Avoid Them

Common Mistakes

Online Dating Can Work for You
10 Day Ecourse:  Online Dating:
Tips for women

Tips for men

Tips for single parents

Tips for divorcees

Tips for widows and widowers

Dating tips for your first date

What do you do if your teen is dating online?

Tips for writing your online dating profile

Websites with examples

Online speed dating - questions to ask
Online Dating PLR 8 Articles 10 Day Ecourse Package...