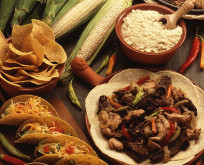 Grab Your 20 Best Mexican Recipes PLR!
There is nothing like the flavors, spices and intrigue of food and recipes from Mexico.  If you love to eat Mexican food, and want to try some recipes at home, these are some of the best classic and delicious Mexican dishes you can make and eat.
Mexican food isn't complicated, but it is about the authentic ingredients that come together for those specific combinations that go down so easily, and then leave that subtle bite from the spice and pepper in your mouth.  You can always tone down any use of spices, or you can always increase the spicy hotness, depending on your tastes.
Turn any of these Mexican Recipes into your featured dish for a perfect party pleaser, and remember to bring out the chips and salsa as your staple appetizer.
Your next party, bring a new dish to the table, and embrace the spice and comfort of your own Mexican flair for cooking!
Here are your 20 Best Mexican Recipes listed below...
ARROZ BLANCO
BAKED TOMALES
CARNE ASADA
CHALUPAS
CHILES RELLENOS
CHIPOTLE SAUCE
ENCHILADAS
FRIJOLES CHARROS
GUACAMOLE
MENUDO
PAELLA
PAY DE NUEZ PECAN PIE
PORK CARNITAS
PORK LOIN VAMPIRO
PUCHERO
ROPA VIEJA
SALPICON
SOPAIPILLAS
TACO SALAD
VERDE AZZOR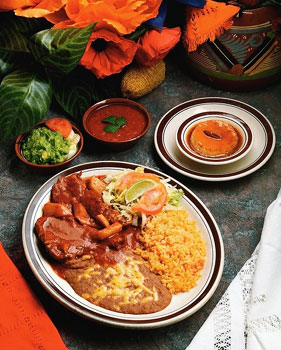 Courtesy of lucysmexicalirestaurant.com
Mexican Recipes PLR 20 Best...
People who bought this item also bought