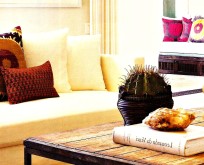 Patio Style Today: How to Create a Casual Patio Style...
Many people want their patio to be relaxing and appealing to others. To achieve a casual feel on your patio, just follow these three simple tips. By doing so, you can achieve that dream patio that you've always wanted.
Keep Reading from your Patio Style PLR Content Sample:
1. Create a casual feel with color - Look at all the materials, shapes, and colors of your outdoor furniture. Using golden yellow fabrics for the seats and throw pillows can really make all the pieces come together and make it more colorful.

Another option for creating a casual feel with the colors of your patio is buying colorful chairs or a dining table. You can also go smaller and decide to get colorful accents for outdoors like placements, umbrellas, or vases of the same hue of color.

2. Create balance within your space - To balance the pieces of furniture on your patio, you can place multiple chairs around a table and purchase colorful pillows, putting the same color pillows on the opposite chairs. This means that the chairs across from one another can have the same pop of color.

3. Pay attention to the finish of your furniture - Blending a modern sitting area with a chic look provides you with more dimension and the element of tying everything together. Combining finishes makes your patio more appealing and can even make you more relaxed. There is also another option; instead of combining different furniture types you can decide to change the color of your patio furniture to a brighter color. Painting your furniture a nice baby blue can give your patio a feel of an island.
10 PLR Patio Style Articles...
Creating a Relaxing Patio Space

Creating a Romantic Patio Space

Decorating Your Patio for the Holidays

How to Create a Casual Style on Your Patio

How to Create Patio Ambience through Lighting

Outdoor Lighting Options for Your Patio

Patio Furniture for All Seasons

Stylish Storage Ideas

The Best Plants to Use on Your Patio

Why Wicker Furniture Is the Best Choice for Your Patio
*Includes 10 Bonus Tweets Ready to Go!
Patio Style PLR 10 Articles 10 Bonus Tweets...
People who bought this item also bought