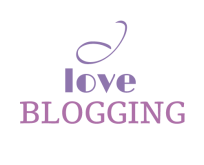 A great way to start with energy conservation in your home is to know how to check for water leaks.
Keep reading below for tips from your Energy Conservation 10 Article PLR pack...
How to Check for Water Leaks in Your Home
Leaks can be costly on your home. They can cause damage to your house, and they can also hike up your water bill. Finding where any leaks are coming from is very important. Here are a couple of places those leaks may be coming from and what you should be looking and listening for.

Hot Water Tanks

Check the pressure relief valve on the hot water tank. Sometimes the valves are placed in the drain and could be leaking without your knowledge of it happening. If you cannot remove the drain pipe, listen for any whistling. This means air is escaping and there is a good chance that's where the leak is coming from.

Toilets

Check your toilet by removing the top. Listen closely for any hissing. If you hear hissing, try to locate where it's coming from. When you find it, assess the leak and see if you can fix it. If not, call a plumber for help.

If you don't see anything, one way to help you find the problem is by putting a couple of drops of food coloring into the tank. Wait a couple minutes for the results. If you see color, you have a leak in the flapper at the bottom of the tank which is allowing water to pass through.
*You also get 10 PLR Tweets ready to go to accompany your PLR articles.
Energy Conservation PLR Articles:
Air Filter Whistles

Different Lighting Options

How to Check for Water Leaks in Your Home

How to Properly Flush Your Water Tank

How to Reduce Your Water Usage

How to Use Your Washer and Dryer More Effectively

How Using Timers in Your Home Can Save Money

Ideas for Reducing Attic Heat

Myths and Facts about Operating Your Water Heater

Save Money by Installing a Pool Pump Timer

Energy Conservation PLR 10 Article Pack 10 Bonus Tweets...