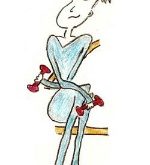 Beginner Walking 10 Day PLR Ecourse...
Let's start with some beginner walking hiking ideas, and reading your PLR content sample:
When it comes to hiking, location sets the tone of the whole experience. Whether it's through mountains, deserts or forests, exotic trails and breathtaking scenery turn a good hike into an experience that stays with you indefinitely. These five hikes, from across the U.S., all offer adventure for novice hikers and experienced enthusiasts alike.

1. Pacific Crest Trail

The Pacific Crest Trail is a massive 2,659-mile horse and hiking trail, spanning from the Canadian border in northern Washington all the way down to the Mexican border near Campo, California.

Die-hard enthusiasts determined to hike the entire trail end up passing through seven national parks and 25 national forests. Throughout the course of the impressive trail, visitors pass through nearly every kind of terrain the U.S. has to offer, from mammoth redwood forests to expansive desert flats.

2. John Muir Trail

Named to honor author and naturalist John Muir, this long-distance trail starts in iconic Yosemite National Park and winds south along the backbone of the Sierra Nevada mountain range, before ending up at Mount Whitney in Sequoia National Park.

Some of the trail can be a bit tricky to navigate, but the 21-mile path offers more than its fair share of views of majestic mountains across the many clear, reflective lakes that dot the region.

If you're in need of a little assistance carrying your supplies or a bit of company on your trip, you can even rent a pack llama from one of the llama ranches catering to hikers in the Sierra Nevada area.
10 Day PLR Ecourse:  Beginner Walking Tips...
Five great American hikes

Benefits of walking with others

Common issues faced when walking

Getting the family involved

Tips for walking on various surfaces

Five mobile apps to take with you on your walk

Walking for charity

Walking holidays

Walking safety tips

Walking while you work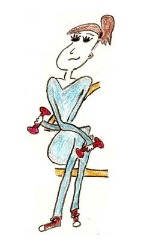 Beginner Walking PLR 10 Day Ecourse...