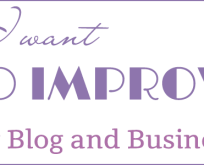 Do You Understand Emotional Marketing & Why People Spend Money?
When it comes to creating emotional marketing messages, especially those that trigger emotions, it helps to understand the reasons why people spend money in the first place. If you can understand why your audience opens their wallet to buy, you can trigger them to do so whenever you want them to.
Read more from a content snippet of your sample PLR 10 Articles on Emotional Marketing...
* To Portray an Image – People want others to perceive them in a certain way. That need often drives them to buy things to help them keep that image, not only for others to see them that way but also to see themselves that way.

* To Avoid a Bad Feeling – Whether it's the idea they'll miss out on something awesome, or some other bad feeling, avoiding a bad feeling is a powerful motivator to buy something. If you can show how your product or service helps your audiences avoid a bad feeling, they'll be more likely to buy.

* To Gain or Earn Freedom – A good example is a housekeeper or virtual assistant. Is a housekeeper selling a clean home, or more time? Is a virtual assistant selling document processing or more time? If you can be clear about what it is you're really selling, you can and will entice your audience to buy from you more often.

* To Fit In With the Community – Everyone likes being part of the "in" crowd and part of a community. If making a specific purchase will make them more of a part of the community, they will make it happen.
Here are Your Emotional Marketing PLR Articles:
Building Customer Relationships That Last

Emotional Marketing Online

Emotions and Customer Loyalty Go Hand in Hand

The Number One Emotion You Want to Trigger

Trigger Words to Use in Emotional Marketing

Understand Why People Spend Money

Using Emotion in Marketing Communications

What Is Emotional Marketing?

Why Emotions Matter in Marketing

Why Engage in Emotional Marketing
*Included with your PLR articles are 10 Bonus Tweets on Emotional Marketing ready to go out to your followers for built in content marketing!

Emotional Marketing PLR 10 Articles 10 Bonus Tweets...