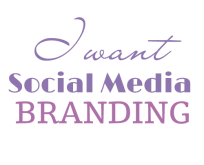 StumbleUpon Unleashed Guide:
Includes Action Plan; Creating Your Strategy, Creating Your Profile, How To Subscribe, Rate, Review, Share & Tag, How To Interact. Also Includes Blueprint Report, Checklist & Mind Map
Not sure how to use StumbleUpon?
Don't be in the dark, and let this powerful traffic generator pass you by. StumbleUpon can do amazing things for your blog and business, but you need to know the proper etiquette, or you'll be banned and flagged as a spammer or a self-promoter.
You'll be able to set up your profile, create your strategy, learn the ins and outs of interacting and activity, and testing your results, which is so important to know for your business.
Then, you'll even learn what content you should create to optimize your new strategy the most.
Your Guide will show you the way!  Here's what you get...
Creating Your StumbleUpon Strategy
Creating Your Profile
How to Subscribe, Rate, Review, Share & Tag
How to Interact
Test & Track Results
Creating Content for Your Audience
Creating Your Strategy
How to Interact & What to Stumble
Your Future
StumbleUpon Checklist
StumbleUpon Mind Map
Here's a content snippet...
Measuring Success – Testing and Tracking Your StumbleUpon Goals

How will you measure success?  For example, Google Analytics code can be placed on Stumbled Pages to track how many people visit because of StumbleUpon

What Image Do You Want to Portray?

It's important to make sure you're representing a cohesive brand personality or image throughout all of your business building tactics. The image you present your blog followers therefore, or your Facebook followers, must be consistent with your StumbleUpon image.
Get your website traffic moving today with your Unleashed Guide, with an investment of only $3.99.  What is your blog or business worth to you?